Free Ad-supported Television (FAST) is, as the name suggests, free and funded by ads, meaning viewers can watch live and on-demand content without having to pay for a cable package or streaming service.
To viewers, FAST channels are almost indistinguishable from traditional linear TV, but instead of being broadcast, all the content is streamed.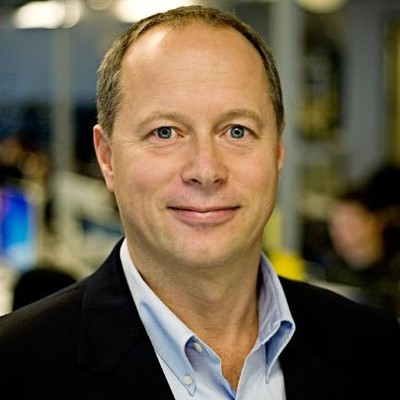 You might be thinking it's the same as AVOD…right? Well, not exactly. AVOD, or Ad-supported Video On Demand provides viewers with access to on demand programming in an ad-supported environment – think Hulu or Netflix Basic.FAST on the other hand serves viewers with ad-supported channels that run scheduled programming in real time. Many FAST platforms also offer the advantage of video on demand (VOD) content, so consumers get the best of both worlds all in one place.
How does FAST work?
FAST channels works by streaming ad-supported content from broadcast networks and other content providers. It's a system built on licensing existing shows and movies which are monetized through ads, making them completely free to the viewer.
FAST channels combine the comfort of traditional broadcast within the streaming landscape, where the viewer has no control over programming, versus traditional subscription streaming, which requires a viewer to actively find and select a program from a streaming platform.
This model has become increasingly popular as an alternative to traditional cable packages and streaming subscriptions; firstly, because it's free, so no monthly fees or contracts, but another appealing aspect of FAST TV is its simplicity—all you need is an internet connection, and you can start watching your favorite shows right away.
What content is available?
FAST content varies from platform to platform, but generally speaking you can expect to find a variety of popular shows from broadcast networks as well as movies from various studios. There are also a huge selections of niche channels that specialize in specific genres such as sports, news, or lifestyle programming.
There is growing interest in existing content libraries, with consumers actively seeking out classic film and TV, which has accelerated the popularity of FAST. But the growing market suggests a desire for more original content too, which we are likely to see more of in the coming months and years.
With its wide range of content choices and ease of use, it's no wonder why more people are switching over to this free ad-supported television option every day.
FAST Channels TV provides over 230 linear channels and 2,000+ AVOD titles, with more being added each month, including, live sporting events, international news, and family entertainment, as well as genre-specific music, movies and TV spanning the last 70 years. As we continue to enhance our offering, we strive to provide strong, easily identifiable channels to keep viewers engaged and fill gaps in programming needs.
With our sophisticated white-label platform and FAST playout generation services, FAST Channels TV has been helping broadcasters, operators, and content owners to drive viewer engagement and enable monetization. Get in touch to find out how we can take your content to the next level.
Go to fastchannels.tv to learn more.