Wildlife ER becomes Love Nature's first original production to premiere simultaneously across global PayTV channels and U.S. FAST platforms
Love Nature, a wildlife and nature brand with linear and streaming channels available in over 130 countries, announced today that it has greenlit a second season of Wildlife ER (6 x 60''; HDR & UHD) and will premiere the first season of the series across its global linear PayTV channels and U.S. FAST platforms simultaneously. This marks Love Nature's first original production to premiere in the FAST space.
"Premiering this original commission concurrently on Love Nature FAST channels in the U.S. and global linear PayTV channels is a major milestone that signals our commitment to investing in our brand to deliver new programming to audiences across all platforms," says Carlyn Staudt, Global General Manager, Love Nature. "We're also excited to announce a returning season of Wildlife ER, which captivates viewers with touching stories about iconic Australian animals, like koalas and kangaroos, that nature lovers around the world will love."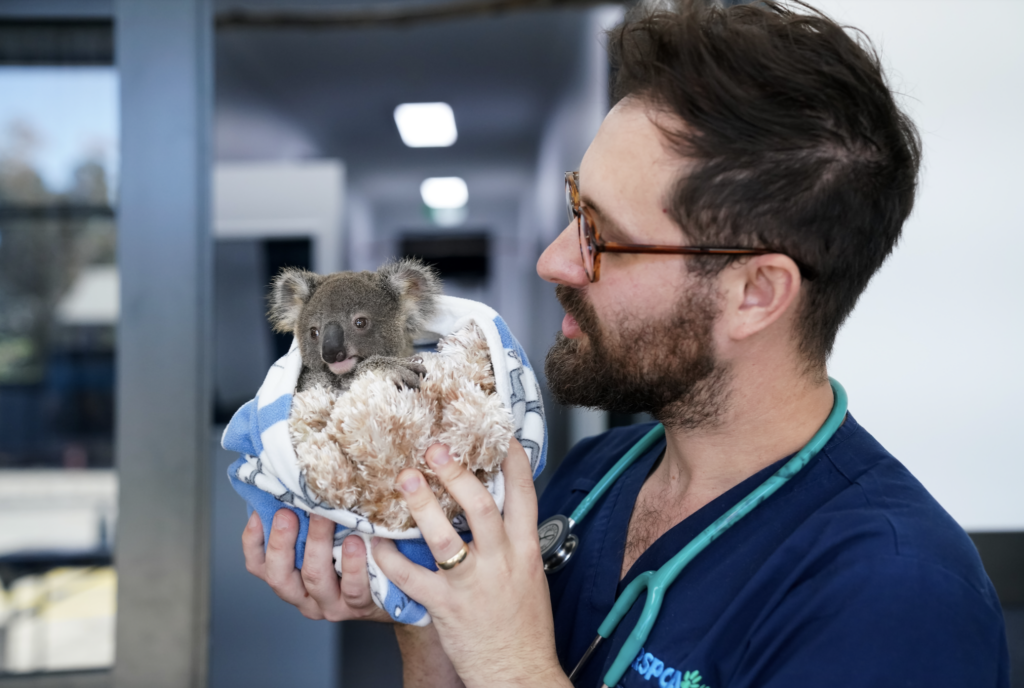 Wildlife ER, produced by WildBear Entertainment, will premiere on January 14, 2023 across Love Nature's global linear channels and U.S. FAST platforms. In the U.S. on FAST platforms, the series premieres during a week-long Outback Week programming event, which runs from January 9 to 15. The series will also air on Sky Nature in the UK, Germany and Italy. Blue Ant Internationaloversees pre-sales and licensing outside of commissioning territories for Wildlife ER Season 1 and Season 2.
The second season of Wildlife ER continues to follow the dedicated professionals and volunteers on the front lines of rescuing and caring for sick and injured wild animals in Australia's busiest wildlife hospital. The heartwarming episodes capture the love and chaos at the RSPCA Hospital in Brisbane where the team performs life-saving treatment on animals like koalas, kangaroos, wallabies, lizards and possums. Season 2 includes even more stories about the volunteer carers who help nurse wildlife back to good health and until they're strong enough to return to the wild.
Wildlife ER Seasons 1 and 2 are part of Love Nature's recently launched social responsibility initiative, Love Nature Gives Back, which supports the conservation of wild animals and the people who help them that are featured in Love Nature programming. Love Nature is supporting the non-profit organization RSPCA's Wildlife Hospital in Brisbane, Australia, where the series is filmed. The charity's 24-hour hospital provides emergency care, treatment, and rehabilitation for injured and sick wildlife so they can eventually return to the wild. Love Nature Gives Back offers support through monetary donations, the creation of supporting media, and joint social media campaigns among other means to drive awareness. Love Nature fans now have unique opportunities to support RSPCA and other conservation organizations, through the Love Nature Gives Back website.
Overseen by Alison Barrat, SVP of Production & Development, Love Nature, Wildlife ER is created and produced by Wildbear Entertainment. Veronica Fury is Executive Producer of Wildbear Entertainment and the Producer, alongside Michael Tear, Executive Producer, Stephen Waller, Supervising Producer and Annie Gray, Series Producer. James Manfull executive produces the series on behalf of Love Nature. Blue Ant International oversees pre-sales and licensing outside of commissioning territories.
Photo by Jordan Whitt on Unsplash